Florida Osceola Turkey Hunts
Welcome from Jim and Jane Seymour to our premiere Florida Osceola Turkey Hunting facility.
Opening Day Triple!
Call 863-206-3469 for more information.
Our Osceola Turkey hunting operation was established in 1982 and is one of the oldest Florida Osceola Turkey establishments.  The owner, Jim Seymour is a native Floridian born and raised in Central Florida. Hunting and fishing has been a part of his entire life. He started turkey hunting with his Father at the age of nine (9). Through his youth and adulthood hunting with his father and friends, he established long lasting relationships with turkey hunters from both the United States and around the world.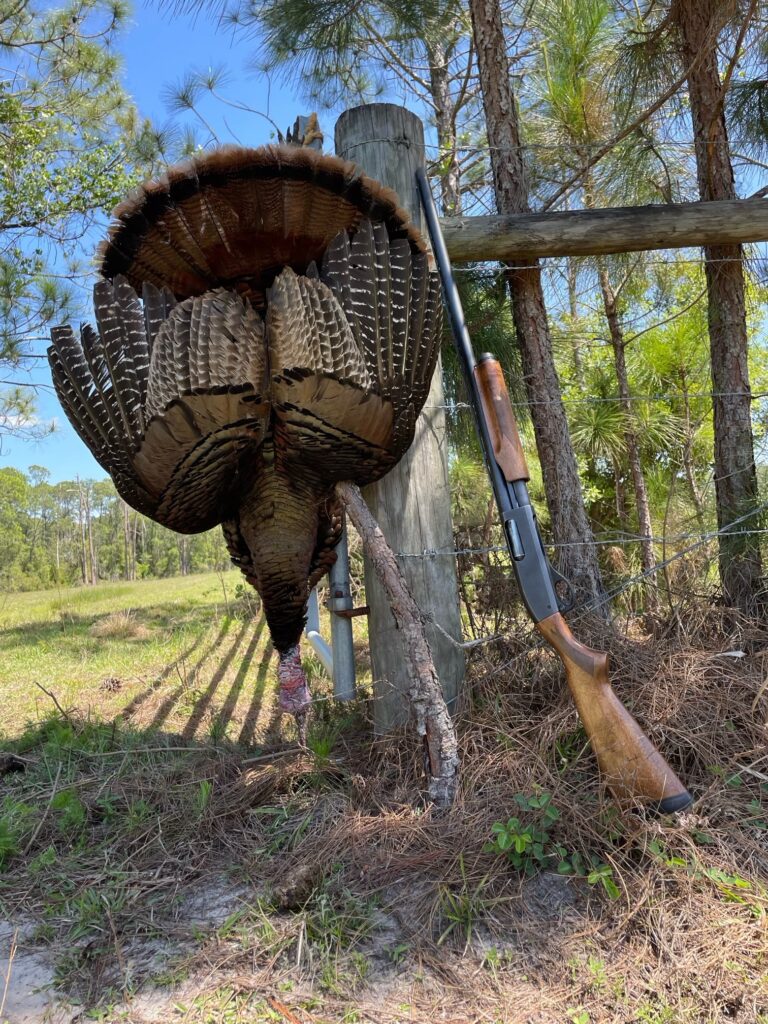 Facilities
Jim and Jane Seymour are very proud and passionate of their hunting facilities and services they offer.  They are fortunate to live and work in this area of Florida where the weather, as a rule is most comfortable.  They wish to provide you with the very best Florida turkey hunts possible. Safety is #1 with them, following good hunting practices and up hold Florida hunting regulations.
These facilities include two (2) cabins each with twin beds, and one (1) cabin with a queen size bed and one (1) twin bed with complete bathroom facilities, air conditioning and heat as necessary in each. They can accommodate four (4) to six (6) hunters. Enjoy spending time with our hunters, getting to know you so we prefer smaller numbers. We can accommodate none hunting guests with prior notice.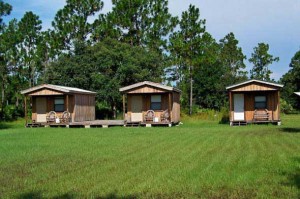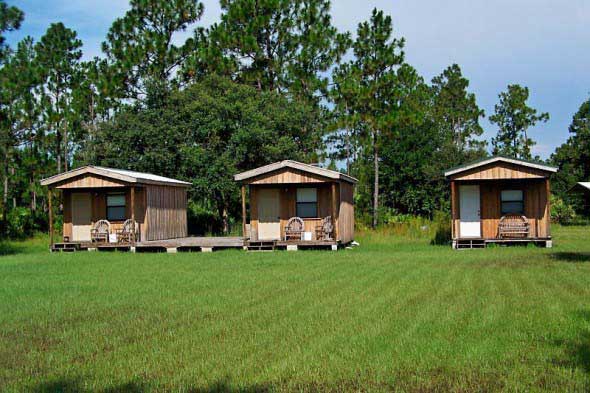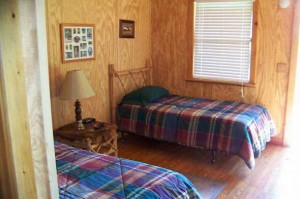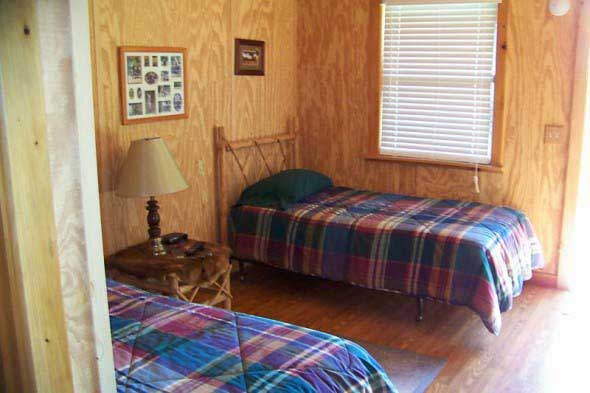 Jim's 40 + years' experience affords you the opportunity to experience his knowledge of the Florida terrain, the elusive Osceola turkey characteristics and habitat to aid you in your hunt…that is their goal.
They offer you the opportunity to harvest a trophy Florida Wild Osceola Turkey. Our birds do not respond well to over calling, running and gunning, you have to be patient and call quietly-these birds will come to you.
Hunts
Our hunts are semi guided, if you need a "guide" and "caller" this can be arranged with prior notification.
Our spring hunts begin the 3rd Saturday of March and end the 3rd Sunday of April, this makes our season very short, approximately four (4) weeks. It is important that you book early to reserve the dates of your choice. We welcome you calling and discussing your interest and preferred dates as early as possible.
We require one half (1/2) deposit to confirm your reservation. The remaining balance to be paid at time of arrival.  Deposits will be refunded if cancelation is received 30 days or more before the scheduled hunt date.
We only allow the harvest of adult trophy Florida Osceola Turkeys with 5 inch beards or better, one bird or 1 shot.  We do not harvest any Jakes and should you shoot a Jake there will be an additional charge. Our Osceola Turkey Hunts are three (3) day hunts. These hunts include all lodging, meals, and transportation on our privately owned ranches. We own or lease 20,000+ acres of prime Florida Turkey hunting habitat. Therefore you will not be hunting on areas that others have hunted and previously called to the turkeys.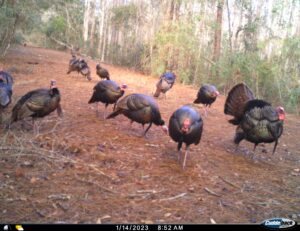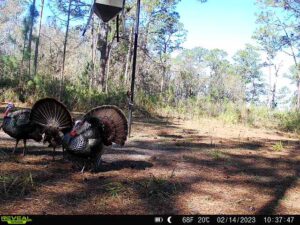 Our management of these properties includes prescribed burns, mowing, disking, and planting of large food plots and supplemental feeding.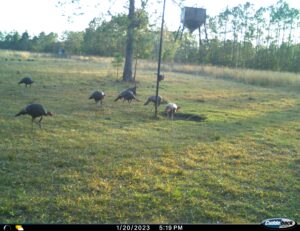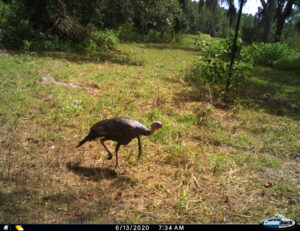 We suggest that all our clients be in good physical condition. You may find our weather to be humid, warm, wet or cool. When packing we suggest you bring light hiking boots, long sleeve camouflage shirts, long pants, face mask, gloves, jackets for cool weather, rain gear, binoculars, small flashlights, as well as calls, turkey vest with cushion and any other personal hunting equipment that you require. If you have any special needs please discuss this with us at time of booking your reservation. Don't forget your camera and batteries.
License
You may obtain your hunting license and turkey permit through Myfwc.com at a cost of approximately $27.00 (resident) or $171.50 (non-resident) on-line https://myfwc.com/license/recreational/hunting/ww.myfwc.com/ or by phone 1-888-486-8356
Florida requires harvest reporting on both Deer and Turkey.  Information can be found here: https://myfwc.com/hunting/deer/harvest-report/
We do not hunt over bait, feeders, behind high fence, or release any birds prior to the hunt. This is not a preserve hunt utilizing pen raised birds, as is not uncommon in some operations. We offer only the PURE WILD FLORIDA OSCEOLA TURKEY. Please take a look at our picture gallery.